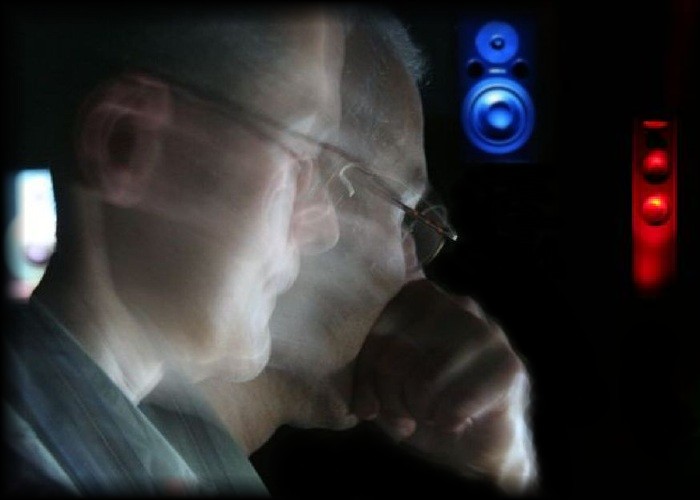 Michel Titin-Schnaider
To compose is to imagine with sounds
&nbsp &nbsp photo: Fabrice Pairault
The artistic activity is as a game from which the man is free, because he creates his proper rules (Schiller)
I work on a computer, mainly on the basis of instrumental sounds, an alternative music , free of any kind of technic or predefined style. My sound universe is expressionist and comes from contemporary, classical and progressive musics.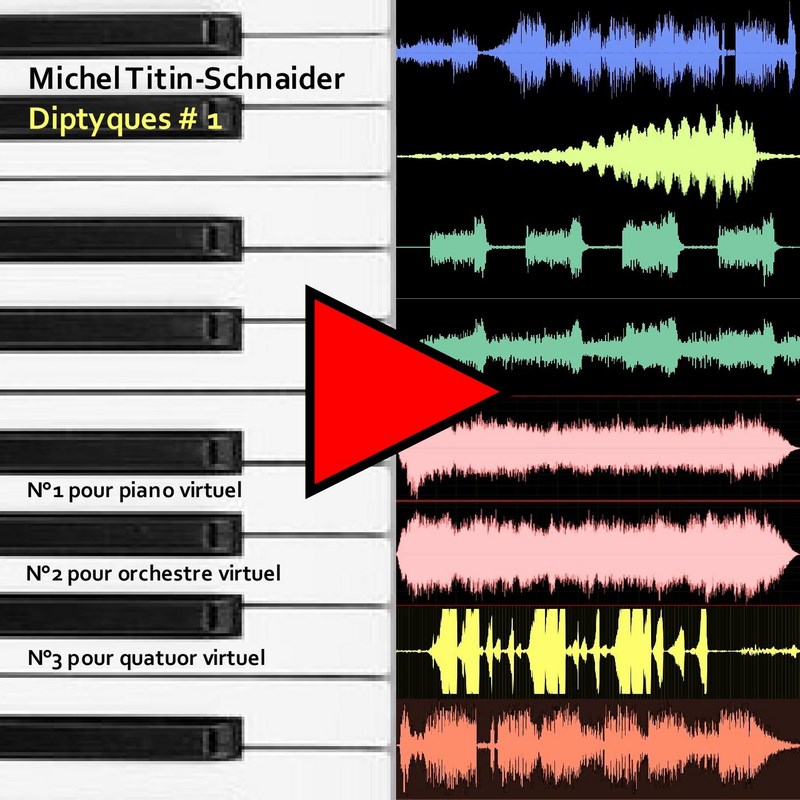 Last album: &nbsp &nbsp &nbsp DIPTYQUES#1
Each "diptyque" associate a musical work for virtual instrument
and an electro-acoustic work taking this piece as "sound material".
Events to come:


- 27th of october in Le Cube : Festival En Chair et en Son : Allégorie Japonaise with Moeno Wakamatsu


To book


- 18th of november 14h - COSMOS RELOADED with Corinna Torregiani : Festival des idées in Théâtre de l'aquarium (Cartoucherie de Vincennes)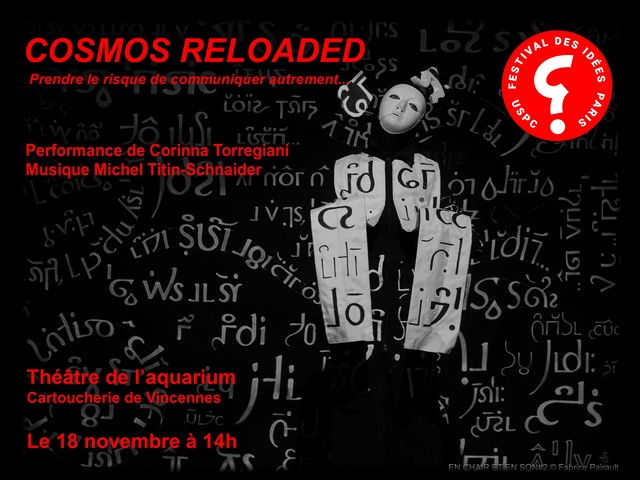 Program and reservations
Events passed:


The 21th of september in Théâtre du Temps : Palimpseste 17.6
Three of my works danced by : Alyona Ageeva, Arseniy Kupriyanov and Jutta Mayer.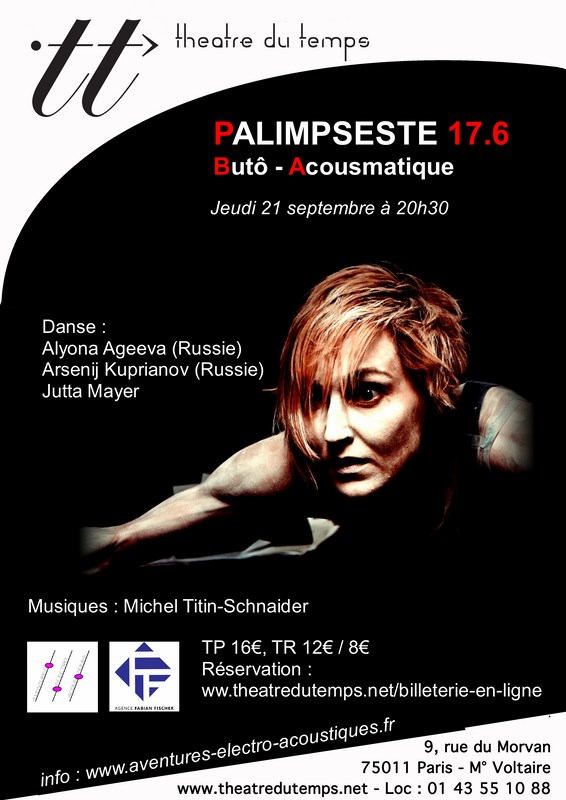 Clip of the 5 first events :




The 23th of August : Allégorie Japonaise is played on the acousmonium MOTUS during the festival FUTURA in Crest

The 24th of june in Benevento (Italy) : "Etude pour guitare électrique" danced by Alkistis Dimech (festival en-chair-et-en-son.italy )





My 3rd Diptyque is edited in the 3rd compilation of the label Singularités


11th of june in the Parc de la Maison des Arts de Brunoy


Butoh performances by Juju Alishina and Efi Farmaki on two of my works
In the scope of the "Bords de l'Yerres" organised by town of Brunoy

TO SEE THE PHOTOS





PALIMPSESTE 17.X Butoh and acousmatic monthly event
The first thursday of each month from february to june in Théâtre du temps



The article from JM Gourreau (Critiphotodanse) on the edition of 2nd february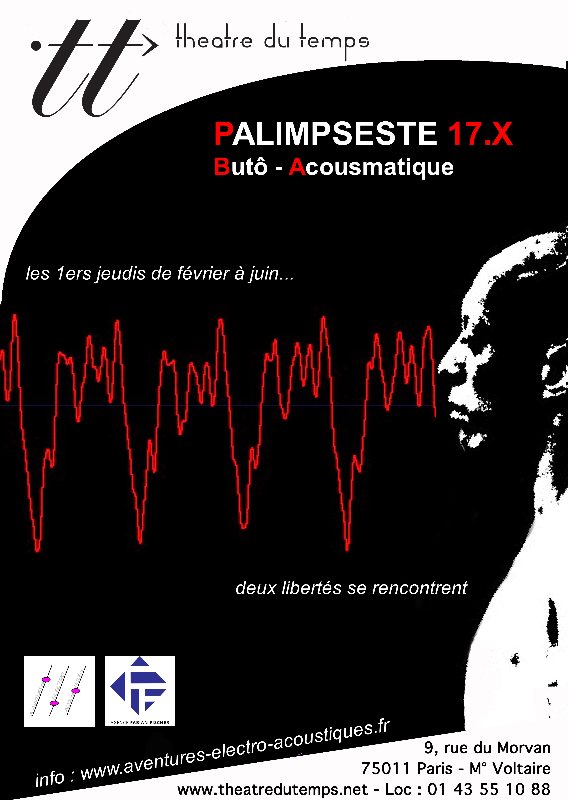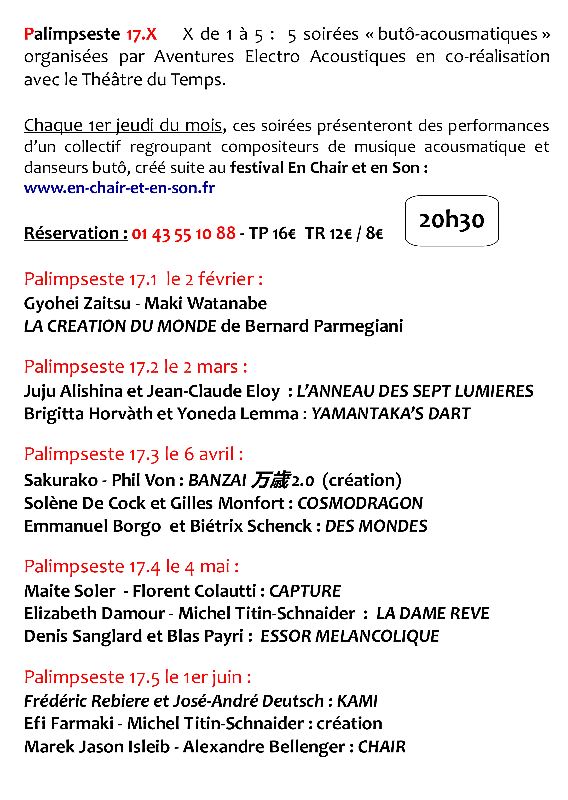 TO SEE THE PHOTOs of Palimpseste 17.1

TO SEE THE PHOTOs ofPalimpseste 17.2

TO SEE THE PHOTOs ofPalimpseste 17.3

TO SEE THE PHOTOs ofPalimpseste 17.4

TO SEE THE PHOTOs ofPalimpseste 17.5


The 13th of may in jardin japonais du Fort d'Issy les Moulineaux


Butoh performance of Moeno Wakamatsu on my last work "Allégorie Japonaise"

TO SEE THE PHOTOs
In the scope of the programmation of the cultural center Le Temps des Cerises



The 27th of november 2016 : Butoh performance by Yumi Fujitani on my work "Japon" (anecdotic music and video) during the Chorogi festival of Crosne.
TO SEE THE PHOTOs



The album Objets Sonores is Number 16 on the iTunes Top200 releases Japan Electronic Chart




The 8th of october 2016 : My work "Diptyque n°1 pour piano virtuel" is dansed by Masaki Iwana during the Festival En chair et en Son (edition 2)
International meetings between butoh dance and acousmatic music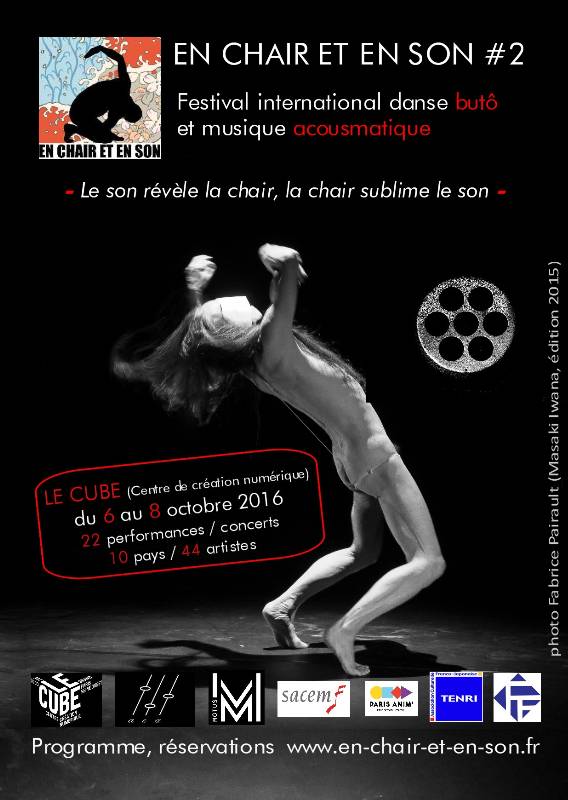 &nbsp
Butô dans mon jardin#8 An exceptional edition due to the presence of japanese butoh master KATSURA KAN and his dancers.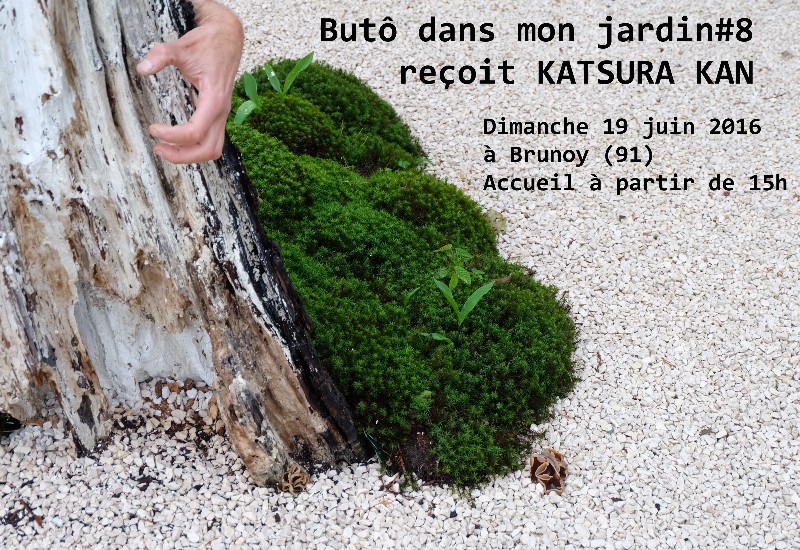 "Butô dans mon jardin": excerpts of the 7th first editions:
New video on the basis of one work of my album La mort de la transcendance:

26th of march 2016 &nbsp &nbsp &nbsp &nbsp &nbsp &nbsp &nbsp &nbsp &nbsp &nbsp &nbsp &nbsp &nbsp &nbsp &nbsp &nbsp 1st to 6 april 2016
LA VIE DE CHATEAU#3&nbsp &nbsp &nbsp &nbsp PALIMPSESTE#5: 6 soirs, 7 solos
&nbsp &nbsp &nbsp &nbsp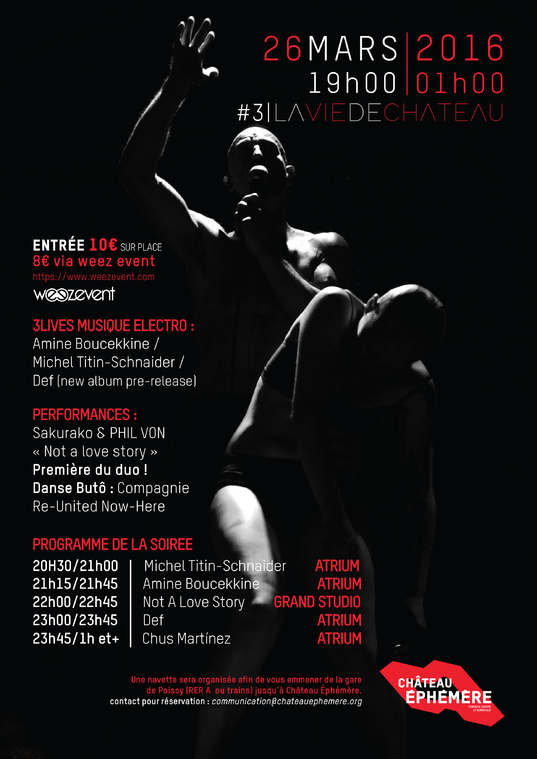 &nbsp &nbsp &nbsp &nbsp &nbsp &nbsp &nbsp &nbsp &nbsp &nbsp &nbsp &nbsp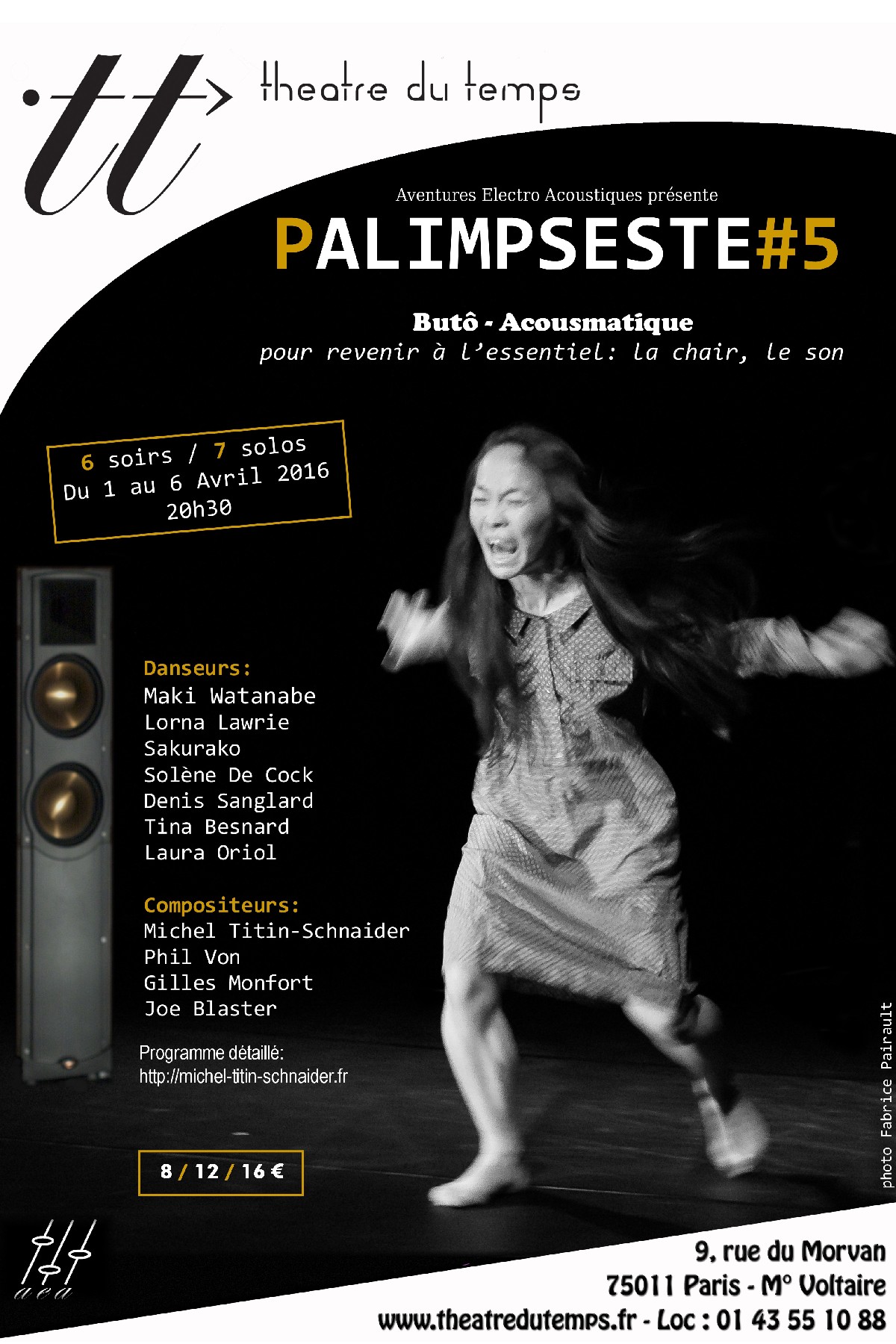 PALIMPSESTE#5: 6 soirs, 7 solos in Théâtre du temps

Butoh - Acousmatic to come back to the essential: the flesh, the sound
Many thanks for the success of our Palimpseste, which attend
during 6 days in Théâtre du Temps with 7 dancers and 4 composers.
The best photos of Palimpsestes
All video-clips of Palimpsestes
Read here the critique of JM Gourreau (Critiphotodanse)

Dancers: Maki Watanabe, Lorna Lawrie, Sakurako, Denis Sanglard, Tina Besnard, Solène De Cock and Laura Oriol
Composers: Michel Titin-Schnaider, Gilles Monfort, Phil Von, Joe Blaster
Festival EN CHAIR ET EN SON in the Centre de création numérique LE CUBE
First internationals meetings between butoh dance and acousmatic music
All photo and video of the 22 performances are here
Nuit Blanche 2015: SONS D'ANTHROPOCENE in pôle Simon Le Franc, october 2015
6h non stop video concert on multiphony with video live by Cléophée Moser and 11 butoh dancers
Palimpseste#4 in Théâtre de Verre (may 2015)
Danse butoh, acousmatic music and video
With Gyohei Zaitsu and Tina Besnard

Palimpseste#3 à Point Ephémère (novembre 2014)
Danse butô, musique acousmatique
Avec Maki Watanabe, Elizabeth Damour et Delphine Mimpontel

Palimpseste#2 à Point Ephémère (mars 2014)
Danse butô, musique acousmatique et intervention live
Avec Lorna Lawrie, Marlène Jöbstl et Romain Mosiniak

Palimpseste#1 au centre Dunois (décembre 2013)
Danse butô, musique acousmatique et intervention live
Avec Lorna Lawrie, Carey Jeffries, la Cie MA et Claude Parle

Palimpseste#0 au studio Le Regard du Cygne (novembre 2013)
Danse butô, musique acousmatique
Avec Lorna Lawrie et Katsura Kan